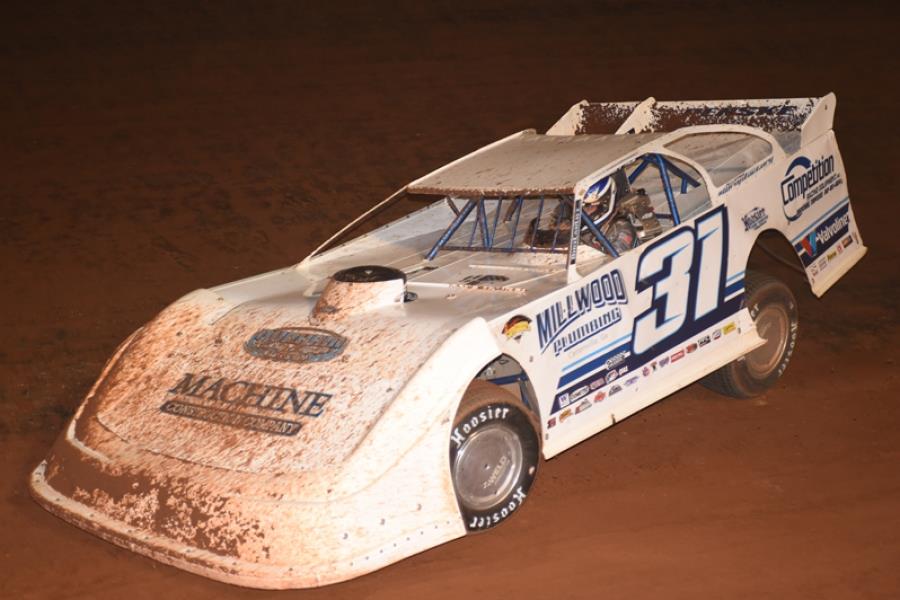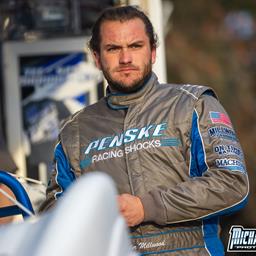 ---
Pair of Top 5 finishes at Tri-County and Crossville, finishes fifth in point standings
Tuesday night saw Tyler Millwood return with the Schaeffer's Southern Nationals at Tri-County Racetrack (Brasstown, N.C.) for the $3,500-to-win A-Main. With the Top 5 qualifiers getting locked into the opening night feature, Millwood recorded the second fastest time in his group behind David Payne, which positioned him fourth on the starting grid for the feature. After avoiding a multi-car tangle on the 11th lap, Tyler posted a fourth place finish behind Chris Madden, Brandon Overton, and David Payne with Jake Knowles coming in fifth. (Rick Neff photo)
After a scheduled off day on Wednesday night, Tyler headed to Crossville Speedway (Crossville, Tenn.) on Thursday competing in a field of 18 cars. Following the fifth fastest time in his group, Millwood marched forward four spots in the 35-lap feature to place fifth behind Brandon Overton, Chris Madden, Cory Hedgecock, and Donald McIntosh.
On Friday evening at 411 Motor Speedway (Seymour, Tenn.) for the 11th stop of the 12-race tour, Tyler edged his way into the $10,053-to-win A-Main with the fourth and final transfer spot in his heat. Gaining three spots in the 53-lap affair, Millwood recorded a 10th place finish. (Brian McLeod photo | Dirt Scenes)
For the final round of the Schaeffer's Southern Nationals, Millwood headed to Tazewell Speedway (Tazewell, Tenn.) on Saturday afternoon. Recording a third place finish in his heat, Tyler locked into the ninth-starting position for the finale. With $10,053 on the line, Millwood dropped four spots in the 53-lapper to record a 13th place outing.
Tyler finished fifth in the Schaeffer's Southern Nationals points battle.
For more information from these events, please visit www.SouthernNationalsSeries.com.
Back to News