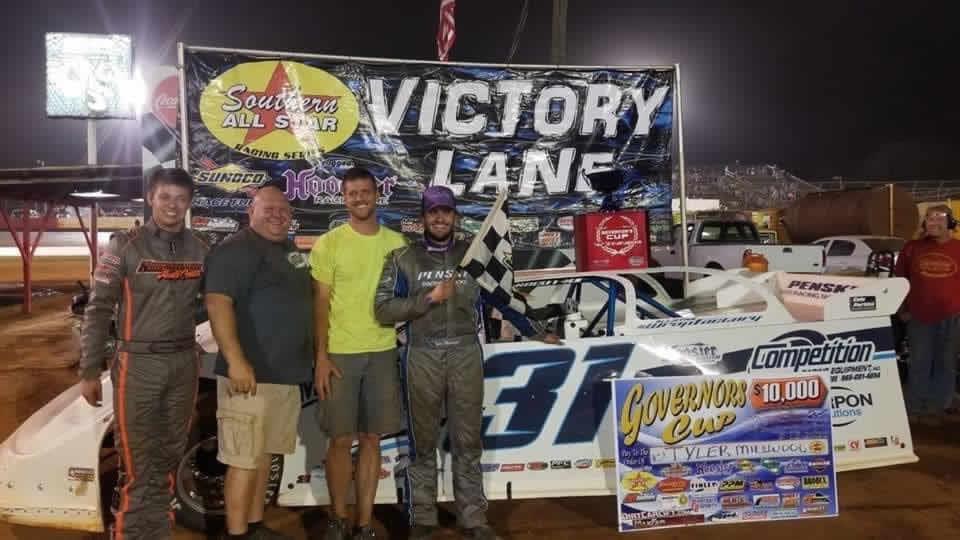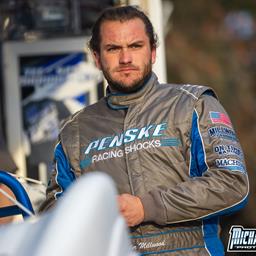 ---
Tyler Millwood wires SAS field at TST for richest career payday
Tyler Millwood dominated Saturday's 3rd Annual Governor's Cup at Talladega Short Track in Eastaboga, Ala., earning him his richest career payday.
The Georgia native streaked to a $10,000 triumph in his Millwood Plumbing No. 31 Rocket Chassis/ Durham Racing Engine Super Late Model. It was his second win of the season.
"Sometimes it's just your night and you can't do nothing wrong. The only we could've done better there was qualify on the pole," said Millwood. "We've had a good car ever since we got in these Rockets. We just needed to t do some fine-tuning. We finally found where it needed it to be."
In a stout field of 40 Southern All-Star Racing Series entries, Millwood timed in third fastest in his qualifying group before picking up a 10-lap heat race victory. Earning the pole position for the A-Main, Tyler led flag-to-flag in the 60-lapper to finish 1.383 seconds ahead of Dillon Tidmore, Todd Morrow, Jack Hale, and Donald McIntosh.
This Saturday, August 22, Millwood will follow the Southern All-Star Racing Series to I-75 Raceway in Sweetwater, Tenn. The "Dirt Slinger Classic" at the 3/8-mile oval boasts a $5,000 top prize for Super Late Models.
For more information from this event, please visit www.SASDirt.com.
Back to News